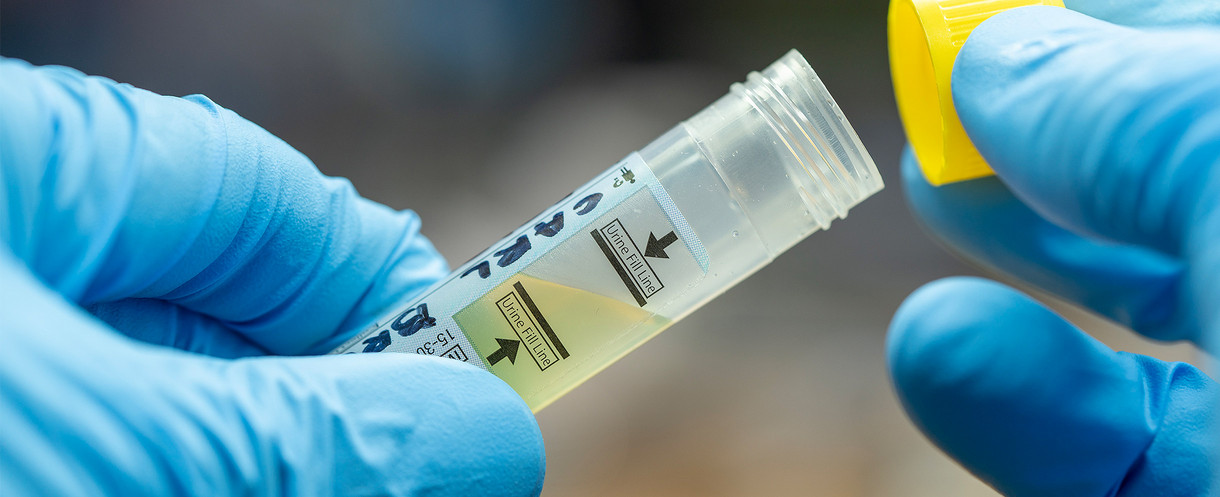 Doping Analysis
According to the Anti-Doping Rules, samples may only be analysed in WADA accredited laboratories. There are clear guidelines for the analysis. All samples are analysed based on a standard screening. We provide information about the requirements and further background on the doping analysis on this page.
There are clear guidelines for the analysis of doping samples, which are set out in the Standard for Laboratories and other technical documents. In addition to analysis, the laboratories are also responsible for doping analysis research. In Germany, the Institute for Biochemistry at the German Sport University Cologne and the Institute for Doping Analysis and Sport Biochemistry in Kreischa near Dresden are accredited and carry out the majority of analyses for NADA Germany.
All samples are analyzed based on a standard screening. The standard screening for samples from in-competition and out-of-competition tests differs, since other substances are also prohibited in competition. In addition, NADA Germany can commission other special analyses that are above the minimum level of standard screening. The Technical Document for Sport Specific Analyses specifies which additional analyses must be carried out expressed as percentage of the total number of tests for that sport.
Re-Analysis
Re-analyses are usually carried out when new or refined analysis methods are available. The samples may be stored for up to 10 years for re-analysis purposes. The number of re-analyses depends, among other things, on the material still present in the individual samples. NADA Germany decides which of the collected samples from which sports and athletes are to be stored long-term. Not all samples are transferred to long-term storage. NADA Germany also provides information about any re-analyses in its Annual Reports.